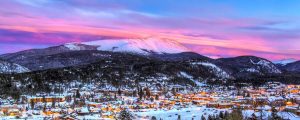 I hope you will enjoy my daily updates from Low Carb Breckenridge 2017
For a list of all the wonderful speakers and details please

click this link

.  For a list of the presentations, here's the link.
I will be leaving my house in beautiful Albuquerque, NM Thursday, February 23, 2017 in the morning and arriving for the 6-9 PM "Mixer" and hopefully rub shoulders with many of my Low Carb heroes.  Here are just a few of the presenters attending:  Nina Teicholz, Dr. Michael Eades, Dr. Eric Westman, Dr. Jason Fung, Dr. Ron Rosedale, Jimmy Moore, Dr. Andreas Eenfeldt, and Dr. Gary Fettke.
I hope you will stay tuned to my blog for nightly blog updates on what these amazing people have to say.  I'll try to keep it brief and to the point.  The be sure you get notified, please subscribe for email updates, only when new blog posts are published.  NO SPAM GUARANTEE.